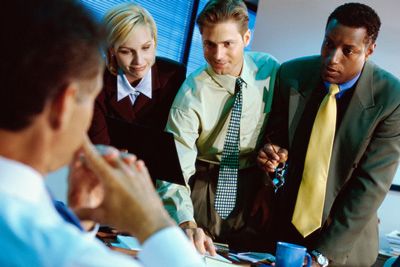 Background & Business Activities
Blue Mango Innovation helps companies to improve their ability to innovate.
We help companies to improve both internal and external innovation processes.
We have well proven methodologies to assess how well your company is performing relative to industry best practices. We also have methodologies to make sure you have the right person in the right job and to get the most out of your teams.
Our client base focuses on the chemicals, materials, and energy sectors. Members of the Blue Mango Team have worked with a variety of companies including Electrolux, Polypore, PPG, Kraton Polymers, Pepsico, Milliken, Polymer Group Inc., Lord Corporation, Ube Industries, Momentive, Kennametal, SGL Carbon, St Gobain, Akron Polymer Systems, Michelin, EKA Chemicals, Lubrizol, PolyOne, Imerys et al.
Blue Mango Innovation, Company History
The company was founded in August 2009 by a team  of battle hardened professionals with a desire to help companies get products to market faster using a thorough, robust and nimble approach without the drawbacks and expense of a large consultancy.
The Blue Mango Innovation Team
Doug Wilson BSc, PhD, President  - 25 years in new business development in the field of advanced materials for various multinational companies plus 5 years helping companies to improve their ability to innovate. See http://www.linkedin.com/in/duggiewilson
Shari Sims BS, JD - Attorney specializing in complex contractual matters
John Connell BS, PhD - 20 years experience developing high performance polymers and advanced materials and editor of the Journal "High Performance Polymers"
Richard Maynard, MBA - Formerly responsible for new business / product development for FUJIFILM Manufacturing U.S.A. Inc., Specializes in corporate entrepreneurship and foreign market entry."

Bob Mammarella, MBA, PhD - 

30 years with Fuji and Polaroid in product development R&D and process engineering

Howard Jones, BSc, 25 years experience in advanced materials/metals industry
David Phillips, 18 years experience as an ideation facilitator getting the most out of people and teams
Karl Froelich, MSc, 

20 years of new business development and commercialization leadership in launching new technologies and products. Demonstrated success in creating and managing technology-based businesses in energy storage, membrane separations, filtration, medical device, green products, environmental solutions, and textile markets from concept to sales.